Are you planning on a trip to Assam? Here are the top 7 places to visit in Assam.
If you are doing so, you must know a few things. The best time to visit the state is from October to May if you are not travelling for any specific purpose.
In all most all the major tourist locations, Assam has excellent infrastructure, proper logistic support and sound road transport system.
In all most all the significant tourist places, people speak Hindi and English and understands Hindi/English and Bengali.
1. Here are the top locations that you can cover with a 10/12 days travel plan. Arrival destination has to be Guwahati Airport, and departing destination must be Dibrugarh Airport. Guwahati- Guwahati is the gateway to the entire North-Eastern region except Sikkim. This city demands for at least two day's stay so that one can visit historical Kamakhya Temple, take a river cruise at river Bramhaputra, have a visit to the world's smallest inhabitant river island Umananda. Guwahati is one of the perfect places of the state to purchase traditional Assamese handloom and handicraft products.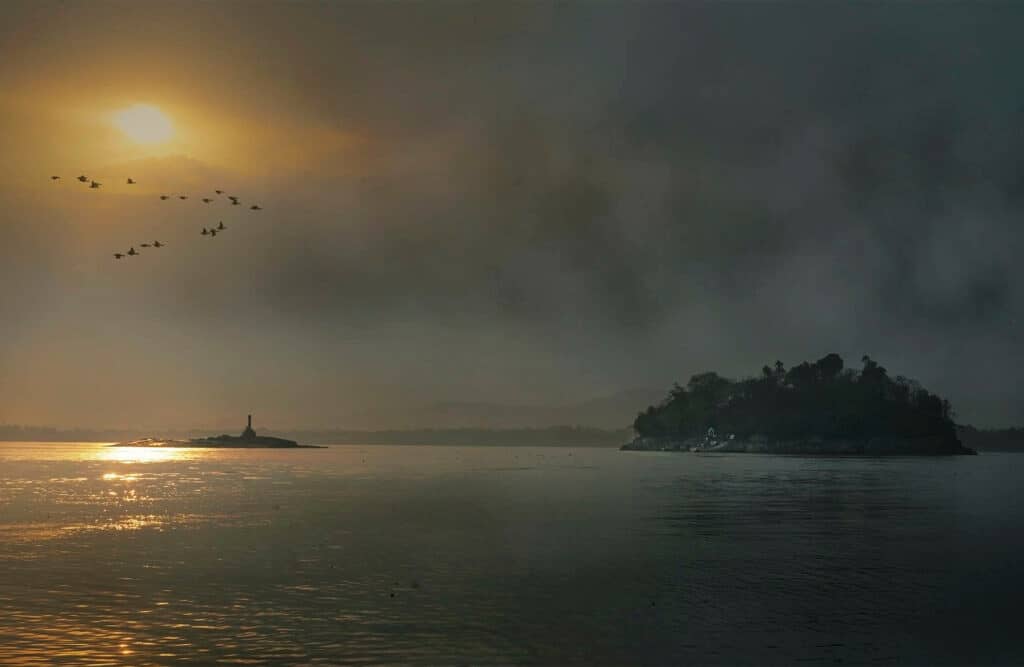 2. Hajo, Sualkuchi, Puwa-Mecca are within 100-120 kilometres total road-trip. A day-long trip can cover the Silk village (Manchester of East) Sualkuchi which is worldwide famous for Assam Silk and Muga Silk. Hajo which is renowned for Hayagriv Madhab Mandir (temple), Kedar Mandir (Temple). Bell metal industry and on the way to Guwahati Puwa-Mecca which is a place of pilgrimage for the Muslims, situated atop the Garurachala Hills.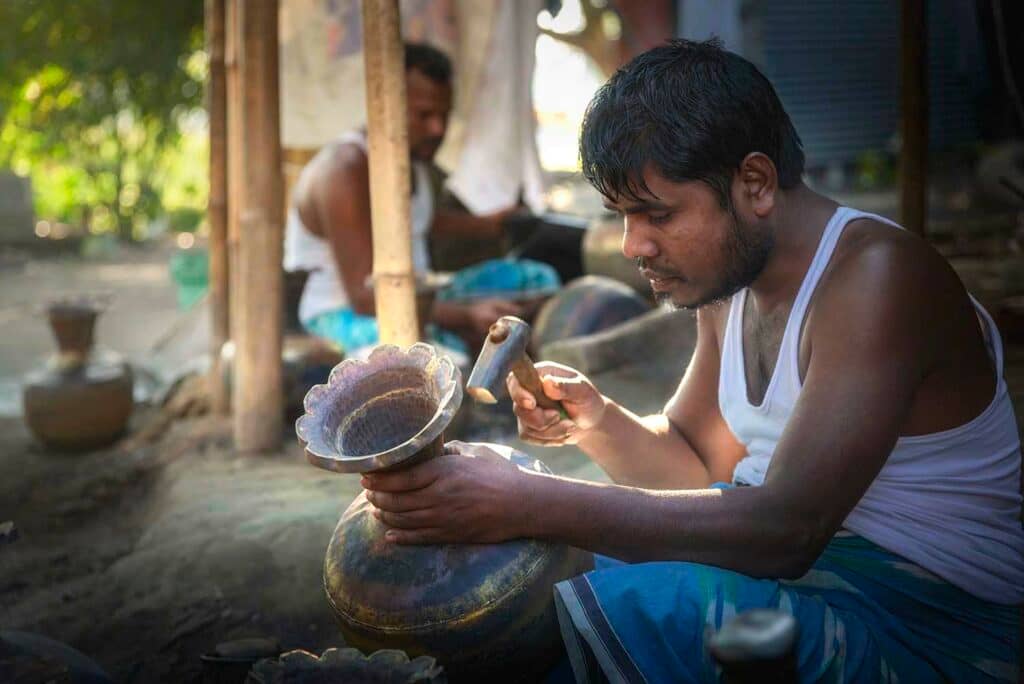 3. Manas National Park and Tiger Reserve is one of the 5 National Parks of Assam located nearly 140 -160 kilometres away from Guwahati depending upon the travel route. This national park has a very rich bio-diversity and has excellent logistic support in the forms of resorts like Musa, Smiling Tuskar etc. Here one can do Jeep Safari, Elephant Safari and River rafting. Best time to visit is from November to April. A minimum of 2 nights stay will be required to enjoy this destination fully.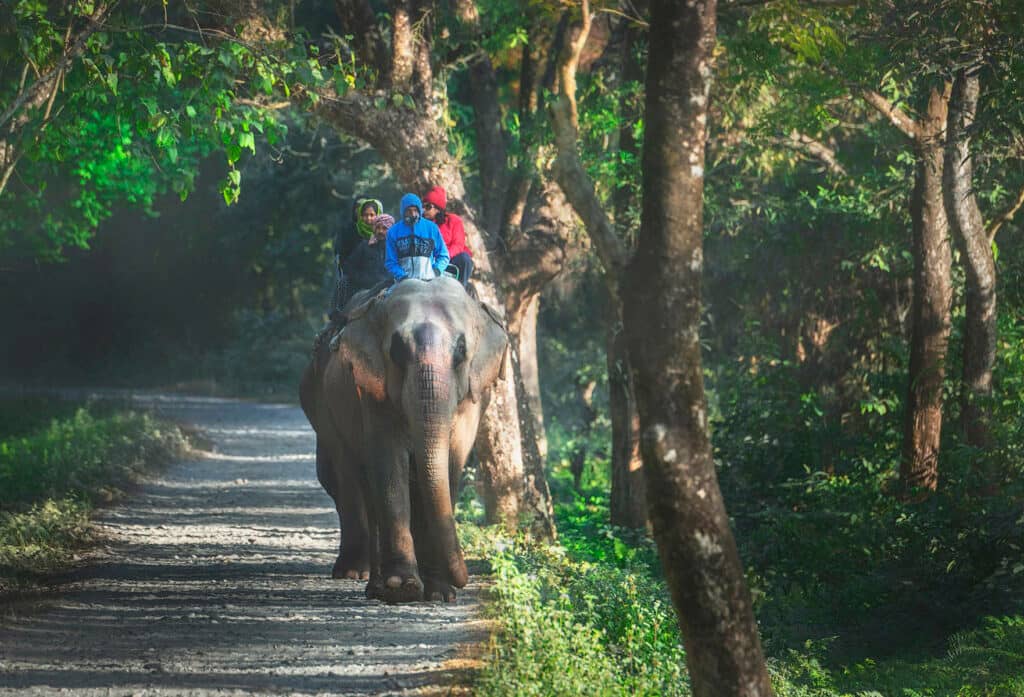 4. Kaziranga National Park is globally famous for Great Indian One-Horned Rhinos. One will get almost everything to read about Kaziranga in anywhere, but then nobody will write that Eastern Range or Agoratoli range of the park is best for wildlife sightings. In the last two years, most numbers of Tiger sighting were reported from this range. Central or Kohora Range has a reputation of the highest tourist footfalls every year. Western Range or Bagori is suitable for Elephant Safaris though one also can-do Elephant Safari in Central Range, but here prior booking is mandatory. Taking all the ranges in target list during the first visit to this park is not advisable as it will take lots of time. So I would like to suggest at least two nights stay with four safaris to Eastern and Central Range during this trip.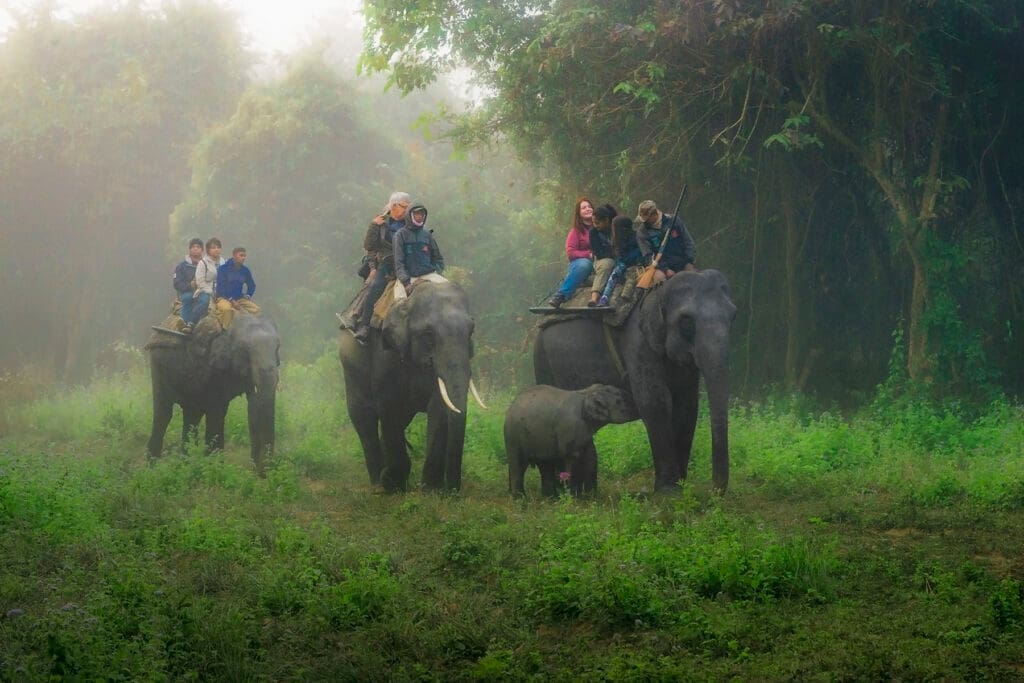 5. Majuli- The largest inhabitant river Island of the World, Majuli is also known as the hub of Vaishnawait Culture in Assam. The crossing of mighty river Bramhaputra to reach Majuli is itself a thrilling experience that any traveller will have. If you love history, culture, tradition, music, drama, colours, then Majuli will mesmerise you with its vivid ethnicity. Majuli has some beautiful Eco-resorts, and people of this island provides one of the best hospitality ones can found across the globe. Various Satras (monastery), cultural and religious practices, rural life of river-side people and eco-tourism hospitality of this place demand for atleast three nights stay.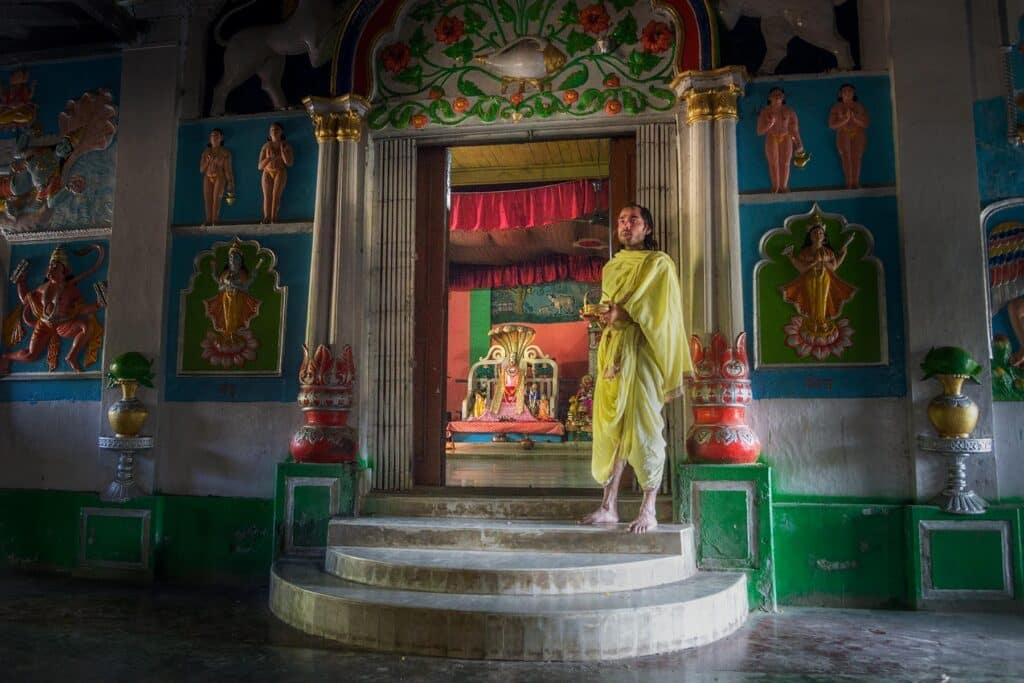 6. Hoollongapar Gibbon Sanctuary– Formerly known as Gibbon wildlife sanctuary has the largest population of Hoolock Gibbons (Western), the only living apes to be found in India. Anyone who has a deep interest in primates shall pick this wildlife sanctuary as a top travel destination. Apart from Gibbons, one can sight of the stump-tailed macaque (Macaca arctoides), northern pig-tailed macaque (Macaca leonina), eastern Assamese macaque (Macaca assamensis assamensis), Rhesus Macaque (Macaca mulatta), and capped langur (Trachypithecus pileatus). A minimum one night's stay with an early morning walk in the park is required to have a feel of this place.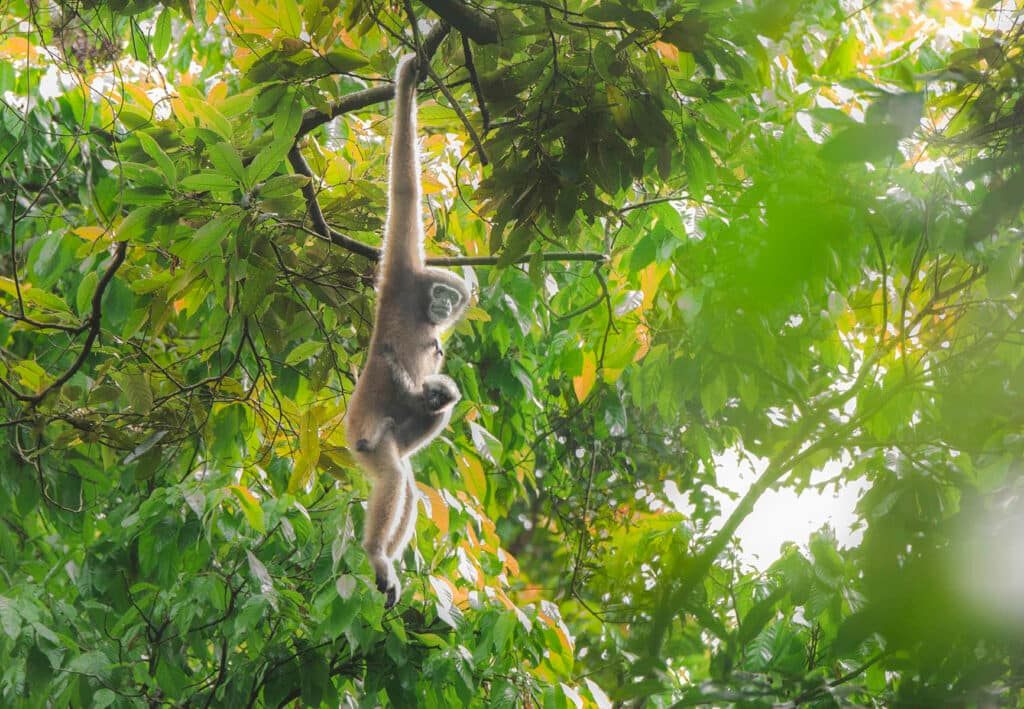 7. Shivsagar – Travelling in Assam will always offer mix tastes of Nature and Wildlife, Culture and Tradition, Religion and Spirituality and History and Architecture. Shivsagar is known as the hub of history of Assam. Shivsagar was the base of great Ahom kingdoms who ruled Assam over 600 years. Joy Doul, Shiv Doul, Gauri Doul, Bishnu Doul, Rang Ghar, Kareng Ghar, Talatal Ghar, Charaideo Maidam should be in the top list while visiting Shivsagar. One can cover all these places in one and a half-day. So, a two night's stay will be more than enough during this trip and 3rd day's morning or afternoon flight plan will do best to reach home.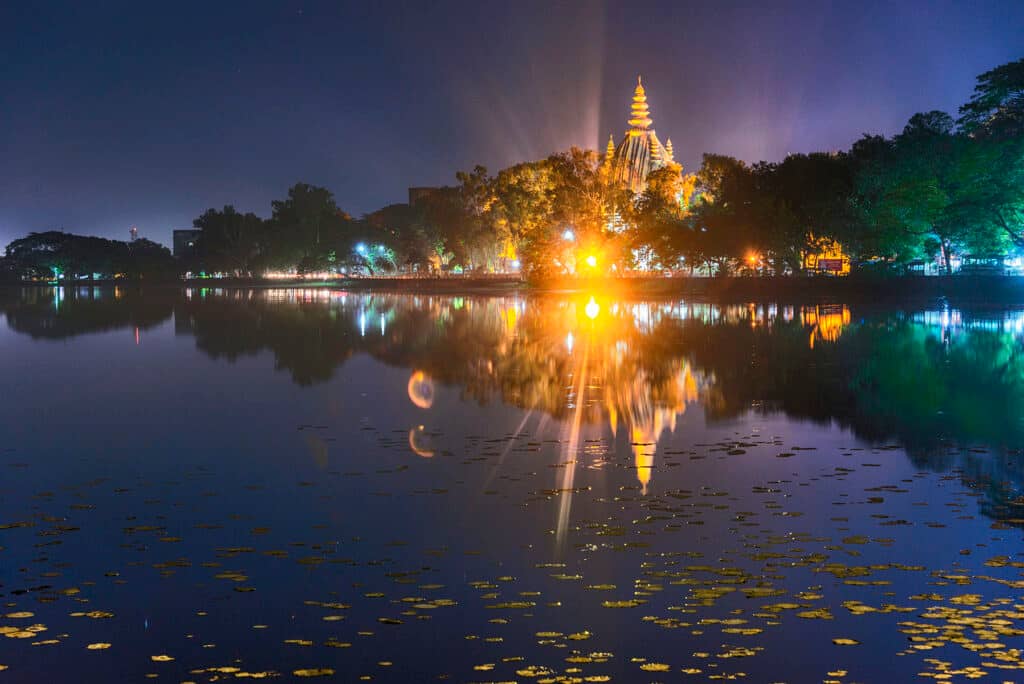 In my next article I shall come up with some more detailed and specific tourist places which I believe will help a lot of people who are seeking to have travel knowledge about this beautiful state. If you want a customise travel plan; consult.